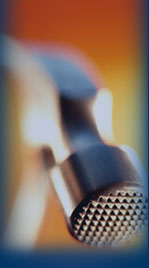 Superior Contractors Specializing in Commercial & Industrial Concrete, Excavation, New Construction, & Remodeling
Bountiful, Utah
Flatiron Concrete LLC, is a full-service construction company specializing in custom concrete designs and excavation for your commercial and industrial project. Having formerly served the Wasatch Front since 1975 as Flatiron Custom Concrete, we know what it takes to provide all the services you're looking for and complete every job in a timely manner. Currently, as Flatiron Concrete LLC, our contractors have been specializing in all types of construction services from the smallest to the largest for more than 30 years. If you're looking for superior contract work and timely project completion on your schedule, then give us a call today!
Contact us today for more information on our services and be sure to
check out our before-and-after shots of all the contract work we've completed.
Services We Provide:
Commercial and Industrial Services • Footings & Foundations
• Flat Work • Site Work • Excavation
Quality Construction

At
Flatiron Concrete,
when it comes to commercial and industrial concrete,
Our integrated services that range from excavation to footing and foundation to laser screeding flat work can provide you with a wider variety of concrete service. Please c
ontact us at
Flatiron
to see how we can make your concrete project more manageable!
Contact our contractors in Bountiful, Utah, for all your concrete and excavation needs!
Some of our Partnerships Include
R&O Construction® • Big D Construction® • Bonneville Builders© • Wadman©
Dayt Construction® • Badham Construction®
Commercial Service Areas:
Utah • Idaho • Wyoming • Colorado
Surrounding States
Link:
www.daviscolors.com • www.brickform.com
Hours of Operation:
Monday–Friday, 7 a.m.–5 p.m. MST